Event and publication.
20-21 Visual Arts Centre, Lincolnshire, 2012.
Clare Charnley / Holly Corfield-Carr / Patrick Coyle / Kevin Logan / Laura Mahony / Matthew McQuillan
Sermon: "discourse, speech, talk"… "a stringing together of words", related to Serere: "to join.""Food is basic to the mythology of most cultures […] thus the roots of art, storytelling and religion are linked to cooking."
Levi-Strauss
At the Table brings together a series of image and text-based works which expand on a series of readings and performances given by the artists at 20-21 Visual Arts Centre. Responding to the structure of the event around a meal shared by the artists and audience in the gallery, and its setting within a converted 19th Century Parish Church, the works play with the form of lectures, speeches, recitals, plans, diagrams and recipes.
Drawing upon the interwoven histories of communal gathering, public speaking, reading and listening present in the site, and its current use as a space for display, exhibition and education, the event and publication invited reflection upon the relation of architecture to social context through communal gathering and forms of address. The book is both a document and extension of the event, continuing the live and time-based works onto the page.
---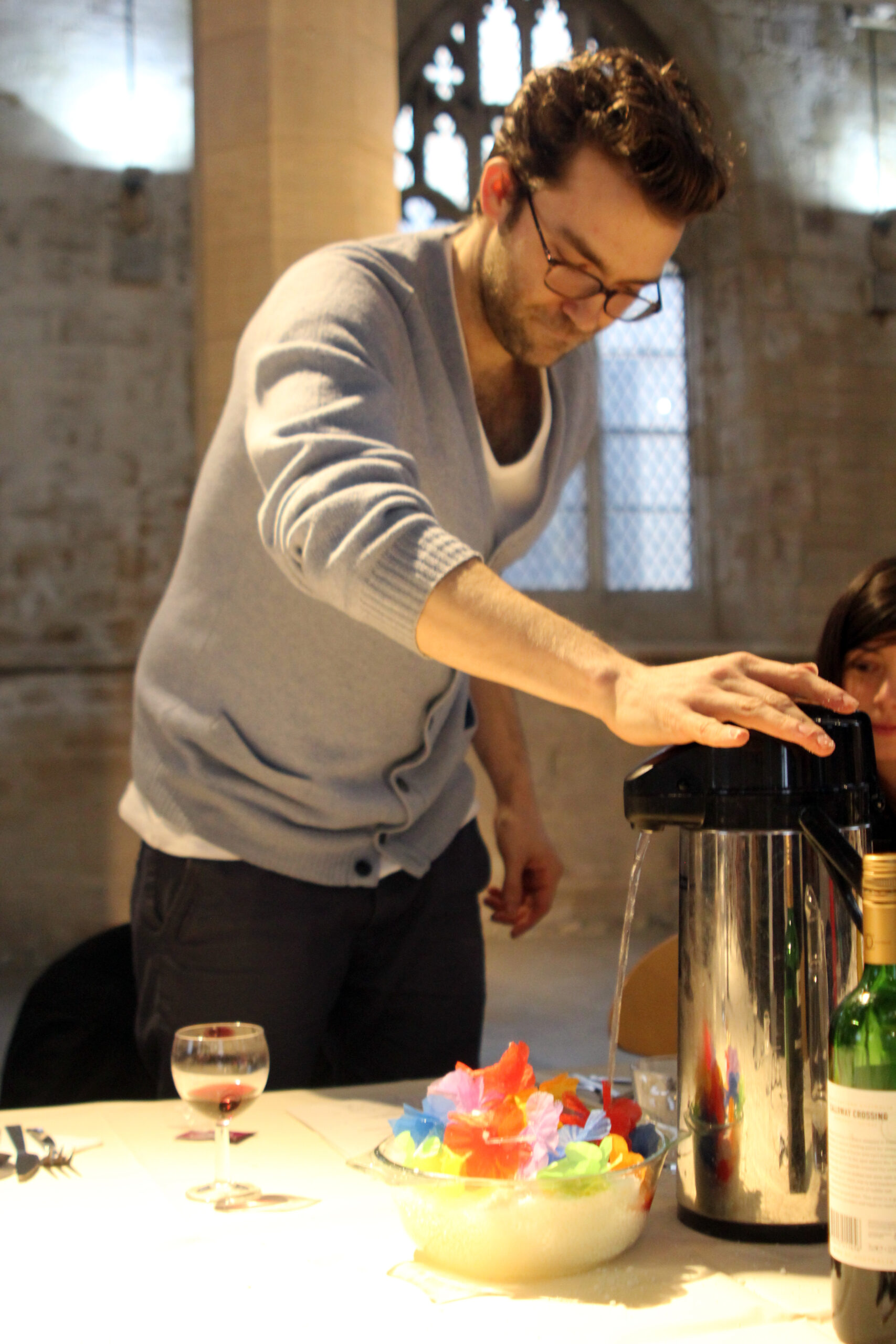 In direct relation to the architecture of the space, Clare Charnley's work to pace interwove rhythms of walking, speaking and architecture with stories formed around pacing as a process of measuring, and Holly Corfield-Carr's if these walls could talk drew upon the material limits of space, conversing about and converting the gallery walls. These concerns chimed through Laura Mahony's journey around the site during Mirabilis, where she utilised various communication methods to invite the audience to respond physically. In The Endless Inedibility, Patrick Coyle gave a series of readings related to the 'edibility' of certain found and constructed objects, while Matthew McQuillan's Flowers and Obstructions made use of props and projected images to highlight the affective quality of an object, delivered in the manner of an informal lecture.
At the Table Publication
Royal (154 x 234mm), saddle stitch, black and white with colour inserts, 40 printed pages.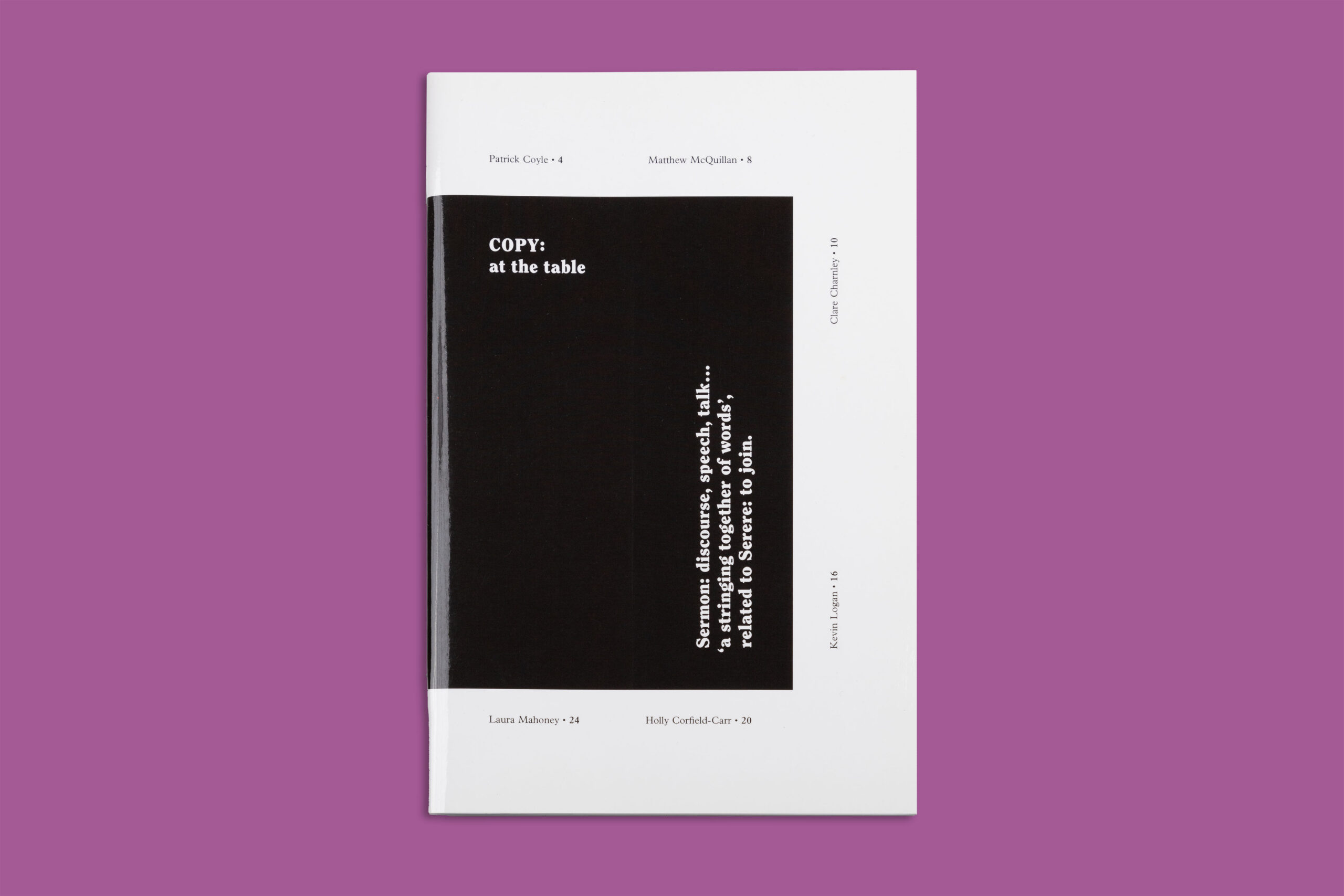 ---
at the table was supported by Arts Council England and 20-21 Visual Arts Centre.