Launch – everything but the bathing suit
The Art House Wakefield, 25 September 6-7pm
We are pleased to launch the sixth in our ongoing series of publications, 'everything but the bathing suit', featuring Alex Sarkisian and Bahar Yürükoğlu. 'everything but the bathing suit' brings together images and text developed throughout the artists' collaborative practice, which began when they met as ship bunkmates on residency in the Arctic Circle and continued to an inverse archipelago in Panama.
Photographs of ambiguous surfaces, placeless views and figures of uncertain identity come together in the book with transcribed conversations that veer between critical reflection, environmental description and nonsense. Exploring confinement, dislocation and voyeurism, the artists' words act as image descriptions, capturing and distorting moments in time throughout their journeys.
Introductions at 6.15pm
A film by Alex Sarkisian and Bahar Yürükoğlu will be played throughout the event.
The publication will be available to purchase at a special launch price.
There will be drinks!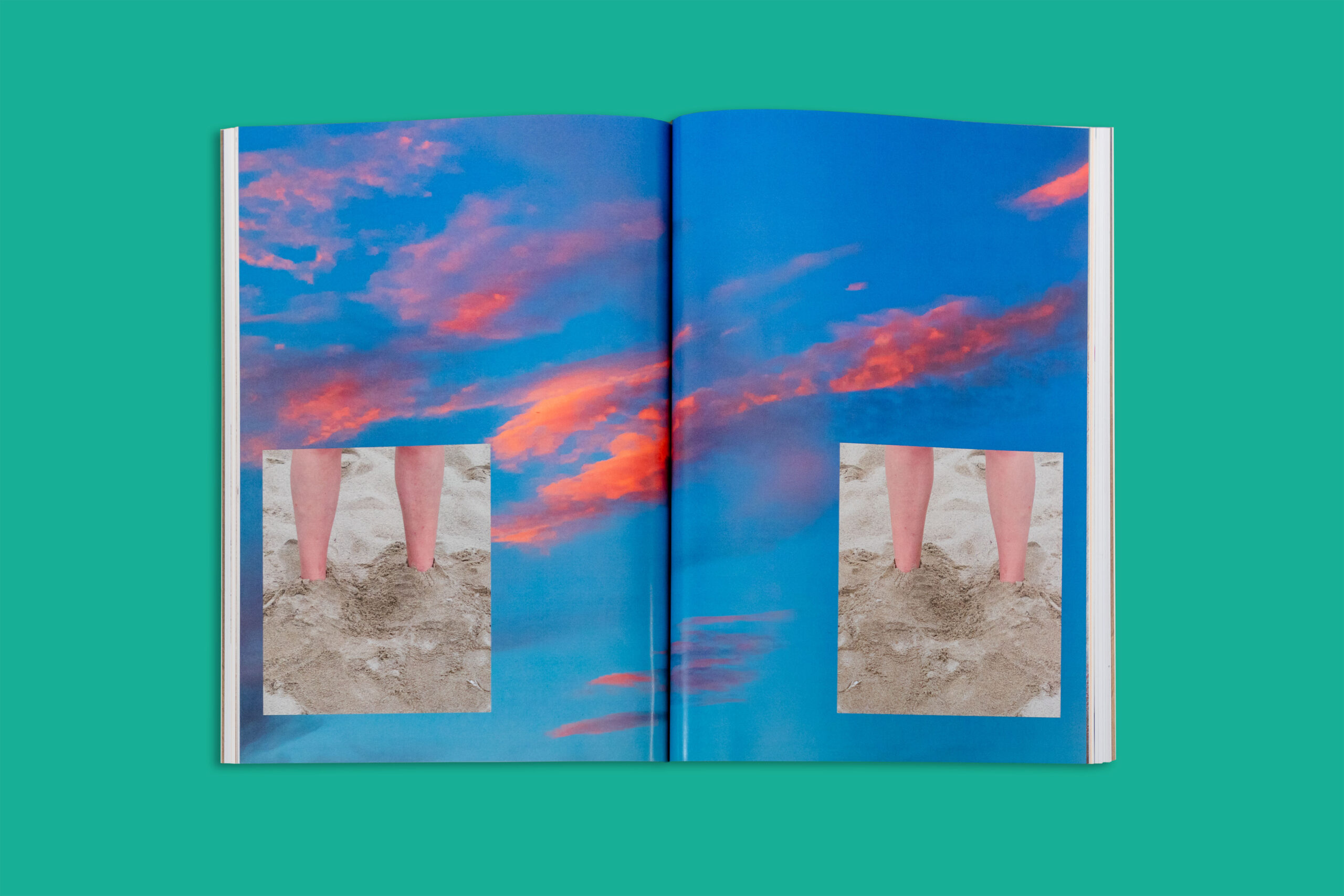 ABOUT THE ARTISTS
Alex Sarkisian is based in Glasgow, Scotland. She received her MFA at Glasgow School of Art in 2014, with an exchange to Piet Zwart Institute, and received her BA in Fine Art and Technological Studies from the University of California, Davis in 2012. She was a Committee Member of Transmission Gallery, Glasgow from 2015 – 2017. Recent selected projects include: -ian (solo), Intermedia Gallery, Centre for Contemporary Arts, Glasgow UK, 2018; i can't open the can because my nails are painted (in collaboration with Bahar Yürükoğlu), Glasgow International 2018; BlackCrammHuftonLilloMajaliMcCarthySarkisianTanselWilmshurst, Market Gallery, Glasgow UK, 2016; Bradley xx (in collaboration with Neoterismoi Toumazou), Glasgow International 2016; Lair, VoidoidARCHIVE, Glasgow UK, 2016. Recent awards and residencies include: Film residency in Darién Province, Panama, 2017; Hope Scott Trust Visual Art Grant, Scotland, 2017; The Arctic Circle Residency, International Territory of Svalbard, 2015; Hospitalfield Arts Graduate Residency, Arbroath Scotland UK, 2014; Ffffast Summer Residency, Space Neoterismoi Toumazou & Αλάς, Nicosia CY, 2013. alexsarkisian.com
Bahar Yürükoğlu (b. 1981, Washington, D.C.) is an Istanbul-based artist and the recipient of a 2018 Pollock-Krasner Foundation Grant. She earned her MFA in Interrelated Media from the Massachusetts College of Art & Design, Boston (2011) and her BFA in Photography from the School of Visual Arts, New York (2003). Selected solo shows include: Organ Panic, artSümer, Istanbul, 2019; Maybe I'd like to be like you, artSümer, Istanbul, 2017; Flow Through, ARTER, Istanbul, 2016; Self-Titled, Nesrin Esirtgen Collection, Istanbul, 2014; and Melting North, Montserrat College of Art, Beverly, MA, 2013. Selected group exhibitions include Vantage Point 7, Sharjah Art Foundation, 2019; Coalescence, Angra do Heroísmo Museum, Terceira, 2018; Glasgow International, 2018; and the 2013 Biennial, DeCordova Museum and Sculpture Park, Lincoln, MA. Among the residencies Yürükoğlu participated are: the Brush Creek Foundation for the Arts, Saratoga, WY, 2013; the Arctic Circle, Svalbard, the Arctic Circle, 2015; Kultivera, Tranås, Sweden, 2016; and Re_Act Contemporary, Azores, Portugal, 2018. Her work has been featured in Art Papers, Art Review, Art Review Asia, Art Unlimited, Harriet and on online platforms including AnOthermag.com, and Hyperallergic. iambahar.com
Event info on Facebook here
Buy everything but the bathing suit here.